Online BDSM and kinky-bizarre coaching & games for couples and for those, who want to do something good for their partner
In the past years I have already gained a lot of experience with coaching couples in different constellations. As a psychologist I am also familiar with the dynamics of relationships. These times offer me excellent opportunities to connect with you via Skype, WhatsApp or phone calls.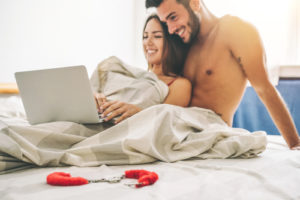 You live together with your partner within your four walls and suddenly spend a lot of time together?
Have you always wanted to try out something special, get to know something new or spice up your sexuality, experience something together?
Do you like wilder sexual experiences and would you like to feel, having your love life under the guidance of a dominant lady, who orders you to perform exciting sexual tasks?
Do you have certain interests & fantasies, that you would like to share with your partner or do you want to introduce him/her to your fantasies and need my support for doing that?
You know that your partner has certain fantasies and you need coaching on how to fulfill them?
If you have any questions, please feel free to contact me, Mistress Myra. You can reach me at myra.mistress@gmail.com or phone +43 650 707 37 53. You can find more information about me at www.mistress-myra.com.